Costumes
John Marston Pack
John Marston
Zombie Marston
Zombie Marston Auto-Animated Prop
John Marston Grave
3 Weapons

The Original from Red Dead Revolver. Very Low Poly Version.
Costume and also Hearse from Destroy All Humans
Black Panther Costume.
2 Costumes.
2 New Scenes.
Starfleet Uniforms (Star Trek next generation)
3 colors for both genders.
Geordiís eye visor thing.
Worf costume.
Deanna costume.
Hair style (Deanna)
Body Paint Makeup Option (Data)

Mirror: DeviantArt Download

Darth Vader
With Light Saber Option
2 Costumes. 2 Props.
Leeloo 5th Element Costume 4 TheMovies by TheMoviesGame on DeviantArt
4 costumes for each gender. A scythe weapon prop. And an auto-animated Grim Reaper.
Terminator T800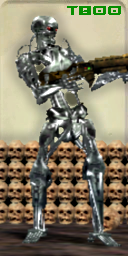 Comes with a futuristic category ini file wih the costume entered into it, just in case you need it. It has the S&E content too so you won't loose any of it. Mirror:Download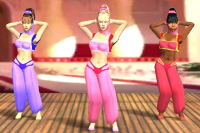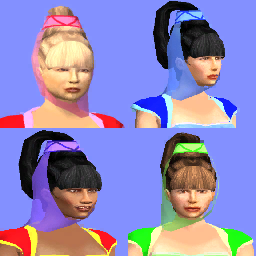 I Dream Of Jeannie Costume
And 4 Hair Styles. Install Instructions. Casual_category.ini file with S&E content (if you need one)
Update: forgot to add the Cos Scene to the upload. Now includes new Cos Scene.
Mirror:DeviantArt
Mirror:DataFileHost
Bat Girl
Mirror Host:DeviantArt
Centaur Costumes
For both sexes. Works in some scenes but not all. Has category_monster.ini file.
Mirror Host:DataFileHost
Mirror Host:DataFileHost
RoboCop Pack For The Movies Game by TheMoviesGame on DeviantArt
3 Predator Costumes & 2 Latex Heads
Comes with a monster category ini file if you need one, which comes with S&E costumes.
Update: Added objects to 3 bones, 11-29-13
Mirror:Download
Freddy Krueger
And Latex Heads. With Body Skin Textures.
Fixed glove finger positions for true slicing and dicing. Selected with slider.
Mirror Host:DataFileHost
Talking Robot Costumes



And Latex Heads. With Body Skin Textures.
Movies Game Talking Robot Costumes And Talking Robot Latex Heads
Mirror Host:DataFileHost
2 More Cow People
Mirror Host:DataFileHost
These are better then the first ones I made. One Female and One Male. These emote. And the neck looks better.
6 legs Insect Costume. If you need a category file for it there is one.
Mirror Host:DataFileHost
Metroid Prime 3D. And Mini Models and a star ship.
Storm
From the X-men. A Marvel Comic character. I followed a tutorial from Jabhacksoul___here. Using a texture from another game for Movies Game Models. I had her original model but the size/shape compared to the Movies Game people were too different. So I just used the texture. I also made here a cape, or a robe rather.
Beta Ray Bill Thor
2 Costumes and a Hammer Prop. Download.
Susan Storm, The Invisible Women
Sanction27 did the original Texture. Thanks goes to him. This has several settings. Futuristic category INI file.
Venom Costumes
Mirror: DeviantArt
For male and female. Texture created by Sanction27.
Jack Skeleton
Part of a Pack that comes with a set and 9 cobweb props. Also comes with a category_monster.ini file that includes the Stunts&Effects costume.
Voltron Pack With Costume
Voltron Costume and Lions props. Minis.Download Here.





Dragon Age 1 pack
2 Costumes from Dragon Age. Also comes with a Dragon Horse prop.
Mirror:DeviantArt