Costumes
All S&E Costume Category (.INI) Files
For those who want to add costumes to existing costume categories or to provide their costume mods with a category file.
If you have download version of Stunts & Effects then there is a small problem. Download version of S&E has an encryption to prevent redistribution. This encryption also prevents the Modding programs to see the content found within S&E. So MED (The Movies Game Editor) will not see costumes that came with S&E. And every costume category (.INI) file it extracts will not contain in the list those extra costumes. If you use one of these (.INI) category files, you will be able to enter the name of your new costume into it, and it will show up in the game, but the S&E costumes will no longer show up. This is a big problem. What can we do? We would have to use (.INI) category files that already have the S&E costumes entered into them. I have provided a download for all category (.INI) files that include S&E content. If you need them.
Download All S&E Costume Category (.INI) Files
Black Panther Costume.
2 Costumes.
2 New Scenes.
Starfleet Uniforms (Star Trek next generation)
3 colors for both genders.
Geordiís eye visor thing.
Worf costume.
Deanna costume.
Hair style (Deanna)
Body Paint Makeup Option (Data)

Mirror: DeviantArt Download

Darth Vader
With Light Saber Option
2 Costumes. 2 Props.
Leeloo 5th Element Costume 4 TheMovies by TheMoviesGame on DeviantArt
4 costumes for each gender. A scythe weapon prop. And an auto-animated Grim Reaper.
Terminator T800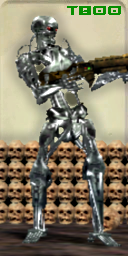 Comes with a futuristic category ini file wih the costume entered into it, just in case you need it. It has the S&E content too so you won't loose any of it. Mirror:Download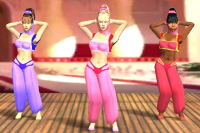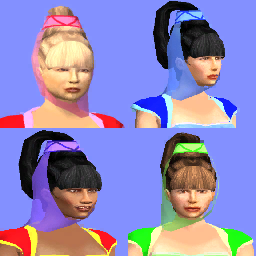 I Dream Of Jeannie Costume
And 4 Hair Styles. Install Instructions. Casual_category.ini file with S&E content (if you need one)
Update: forgot to add the Cos Scene to the upload. Now includes new Cos Scene.
Mirror:DeviantArt
Mirror:DataFileHost
Bat Girl
Mirror Host:DeviantArt
Centaur Costumes
For both sexes. Works in some scenes but not all. Has category_monster.ini file.
Mirror Host:DataFileHost
Mirror Host:DataFileHost
RoboCop Pack For The Movies Game by TheMoviesGame on DeviantArt
3 Predator Costumes & 2 Latex Heads
Comes with a monster category ini file if you need one, which comes with S&E costumes.
Update: Added objects to 3 bones, 11-29-13
Mirror:Download
6 Guerrilla Warrior Costumes and 6 Ski Mask Latex Heads.
Comes with a category_military.ini file that includes S&E costumes
For the latex heads, the eyes move. No mouth, but the jaw bone moves.
Mirror:DeviantArt
Freddy Krueger
And Latex Heads. With Body Skin Textures.
Fixed glove finger positions for true slicing and dicing. Selected with slider.
Mirror Host:DataFileHost
Talking Robot Costumes



And Latex Heads. With Body Skin Textures.
Movies Game Talking Robot Costumes And Talking Robot Latex Heads
Mirror Host:DataFileHost
2 More Cow People
Mirror Host:DataFileHost
These are better then the first ones I made. One Female and One Male. These emote. And the neck looks better.
6 legs Insect Costume. If you need a category file for it there is one.
Mirror Host:DataFileHost
Metroid Prime 3D. And Mini Models and a star ship.
Storm
From the X-men. A Marvel Comic character. I followed a tutorial from Jabhacksoul___here. Using a texture from another game for Movies Game Models. I had her original model but the size/shape compared to the Movies Game people were too different. So I just used the texture. I also made here a cape, or a robe rather.
Beta Ray Bill Thor
2 Costumes and a Hammer Prop. Download.
Susan Storm, The Invisible Women
Sanction27 did the original Texture. Thanks goes to him. This has several settings. Futuristic category INI file.
Venom Costumes
Mirror: DeviantArt
For male and female. Texture created by Sanction27.
Jack Skeleton
Part of a Pack that comes with a set and 9 cobweb props. Also comes with a category_monster.ini file that includes the Stunts&Effects costume.
Voltron Pack With Costume
Voltron Costume and Lions props. Minis.Download Here.





Dragon Age 1 pack
2 Costumes from Dragon Age. Also comes with a Dragon Horse prop.
Mirror:DeviantArt